Registrations
We now manually approve all new user accounts due to a large influx of spam bots. Accounts are normally approved within 48 hours.
If you need any help with using this Wiki, please ask here: TalkFord.com Wiki Submission Forum
Recirc Flap Diagnosis
From www.FordWiki.co.uk
The Ford Mondeo hit our roads in 1993, and has consistently been a sales success. Now on its 4th incarnation, it remains a drivers favourite.
For more information, visit the Ford Mondeo forum on TalkFord.com, the definitive resource site covering all Fords from the present day to the 1970's.
---



Overview Guide

Ford Model:
Mondeo
Petrol/Diesel:
????
Estimated Cost:
????
Difficulty?
????
How long does this take?
????
Here's how to check that your Mk3 Mondeo's air recirculation flap is working correctly. Even if you have EATC, the operation of this flap is not checked by the EATC diagnostics.
Firstly, remove the pollen filter. With a bit of light through the now-exposed grille, you should be able to see the top of the blower fan: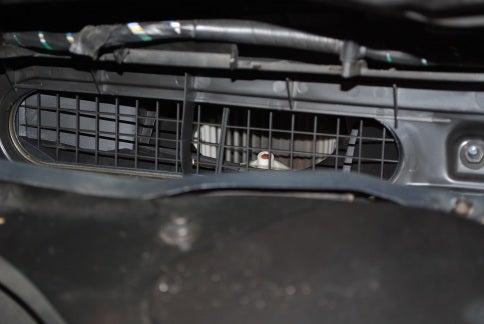 Make sure the air distribution control is not set to windscreen only (recirc doesn't operate in this case) and the fan is on (speed 1 is fine). Turn the ignition on, and press the recirc button.
Back to the pollen filter housing, and you should now see this: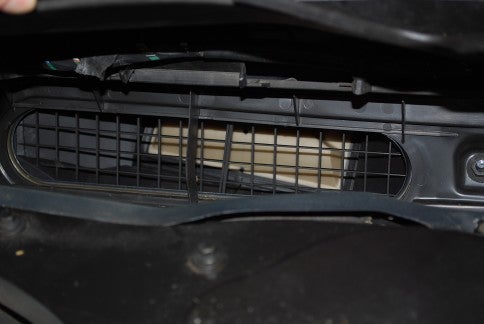 The flap blocking your view of the fan is the recirc flap. If it's in this position, then your recirc is operating correctly.
Refit the pollen filter ensuring you get it the right way around: OEM parts have an airflow arrow printed on them. Refit the cowl cover and the three T30 screws and you're done.