Registrations
We now manually approve all new user accounts due to a large influx of spam bots. Accounts are normally approved within 48 hours.
If you need any help with using this Wiki, please ask here: TalkFord.com Wiki Submission Forum
Pollen - Odour Filter Change
From www.FordWiki.co.uk
The Ford Mondeo hit our roads in 1993, and has consistently been a sales success. Now on its 4th incarnation, it remains a drivers favourite.
For more information, visit the Ford Mondeo forum on TalkFord.com, the definitive resource site covering all Fords from the present day to the 1970's.
---



Overview Guide

Ford Model:
Mondeo
Petrol/Diesel:
All
Estimated Cost:
£8-£17
Difficulty?
Easy
How long does this take?
10 Mins Tops
Nice Simple Job Really That Takes A Matter Of Minutes.
Simply Do The Following.

Open the bonnet.

Now undo the 3 T30 torx bolts holding the rear plastic trim down ( see piccy )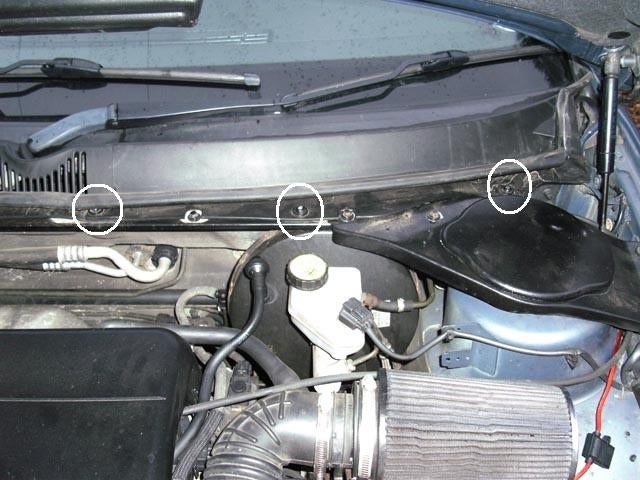 Now raise the cover up to reveal the pollen filter.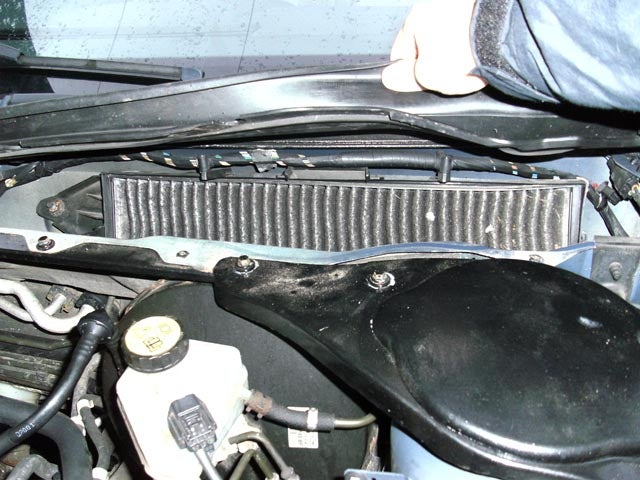 Remove the old filter & replace with the new one ( making sure to observe the correct fitting of it - filter normally marked top & an arrow or 2 showing airflow direction )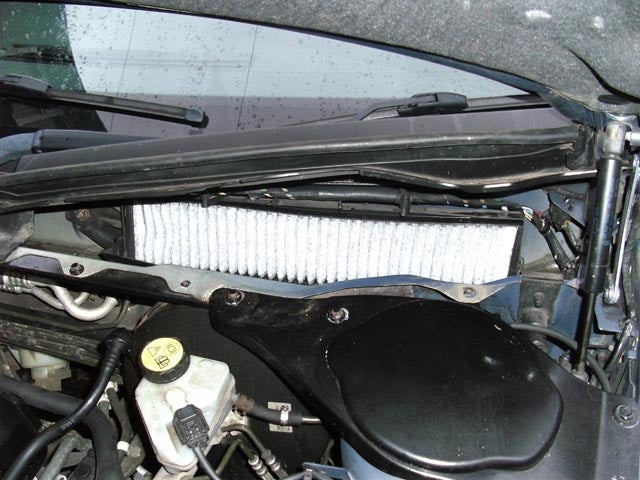 Now let the plastic cover back down into place & if required make sure its still sat properly along the windscreen & correct if required.
Refit the bolts & close the bonnet ( job done )
Just for comparison incase you have not already noticed in the above piccies, here is a new ( bottom ) & 1 year old ( top ) pollen filter ( both ford motocraft filters )
Rear Of The Filter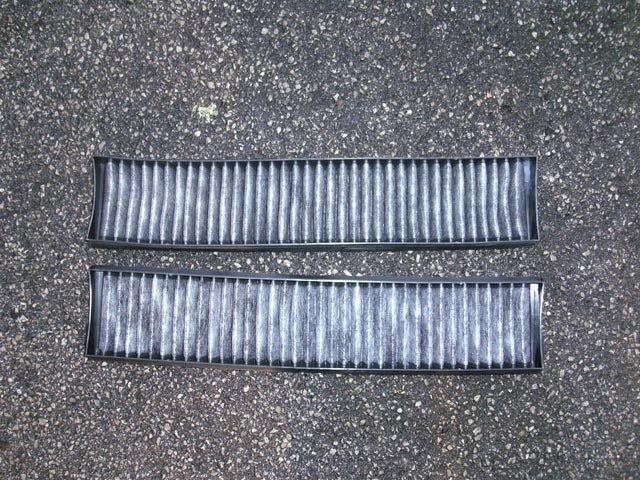 Front Of The Filter