Registrations
We now manually approve all new user accounts due to a large influx of spam bots. Accounts are normally approved within 48 hours.
If you need any help with using this Wiki, please ask here: TalkFord.com Wiki Submission Forum
Starter Removal (V6)
From www.FordWiki.co.uk
The Ford Mondeo hit our roads in 1993, and has consistently been a sales success. Now on its 4th incarnation, it remains a drivers favourite.
For more information, visit the Ford Mondeo forum on TalkFord.com, the definitive resource site covering all Fords from the present day to the 1970's.
---



Overview Guide

Ford Model:
Mondeo Mk3
Petrol/Diesel:
Petrol V6
Estimated Cost:
None
Difficulty?
Medium
How long does this take?
3 to 4 hours
Why would one do this?
The starter can get dirty. When it gets dirty enough it will start making a very very bad sound when you try to start your car. It will only make this sound some times. Problem is, if left alone this problem could lead to a broken flywheel and that will cost more then the tools needed for this How-To. So if you have this problem, DO NOT IGNORE IT!
What you need:
Heat resistant lubrication.
Flashlight (one or more)
Alot of tools (Socket wrench, fixed wrenches, loads of sockets, heavy duty plyers, screwdrivers)
Some kind of cleaning spray
Cleaning tools (i used an old tooth brush)
Gloves (it gets dirty)
A cold engine (or else you will get burned)

Make sure you have one of these, you will need it later on: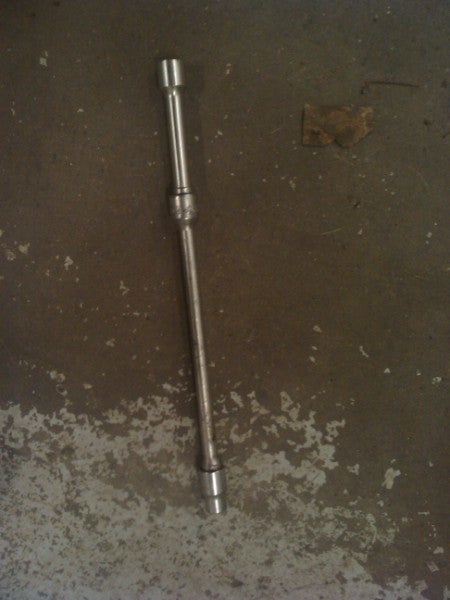 Start with this: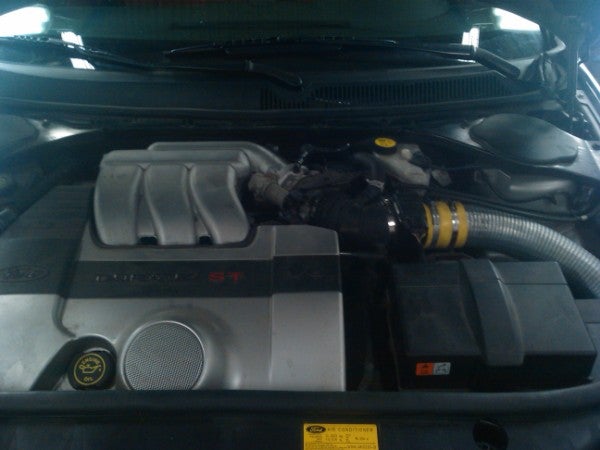 Remove all this + air filter box and if you want you could remove the throttle: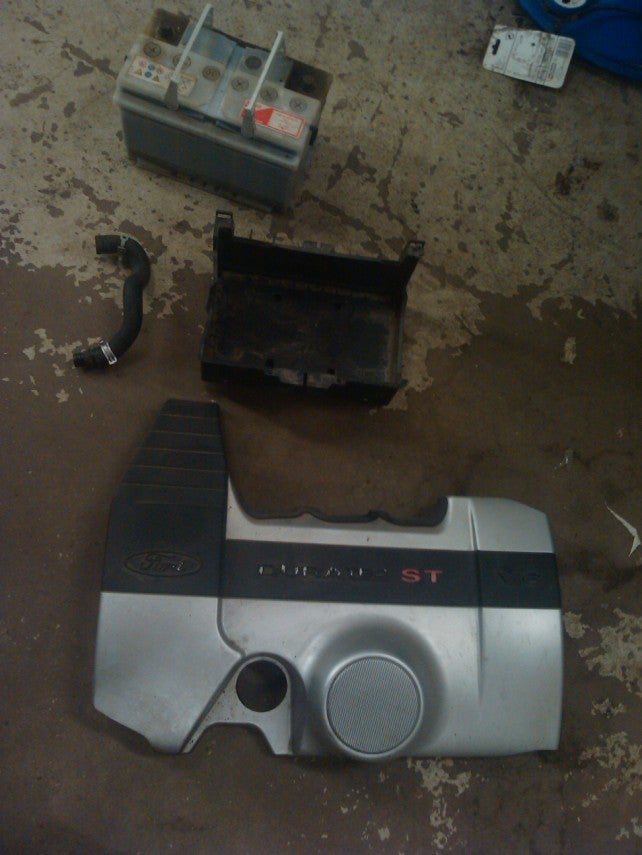 Should look something like this: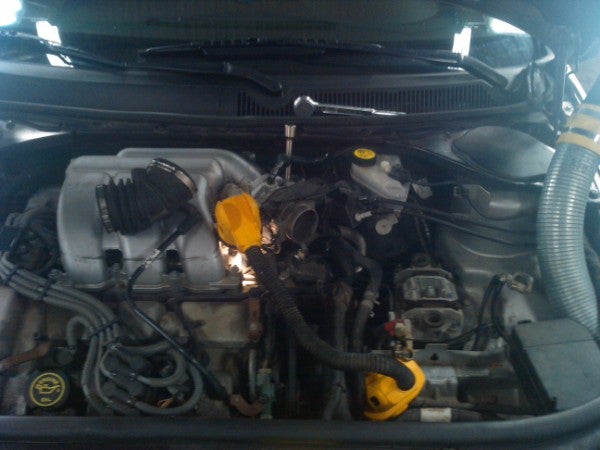 If you havent found the starter yet, its right here: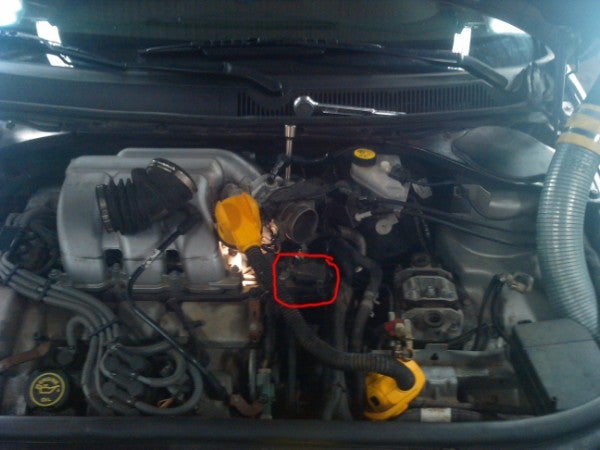 Disconnect this, if you don't you will have problems. The cable is in the way of the starter when you remove/attach it: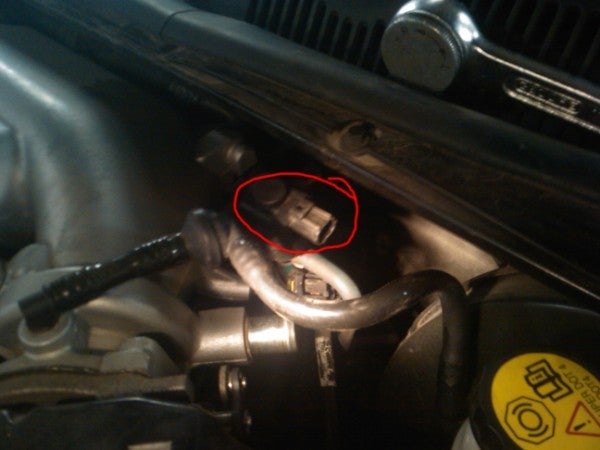 Unscrew 1 and 2, disconnect and move away 4 then move 3 away enough to get your hand behind the starter: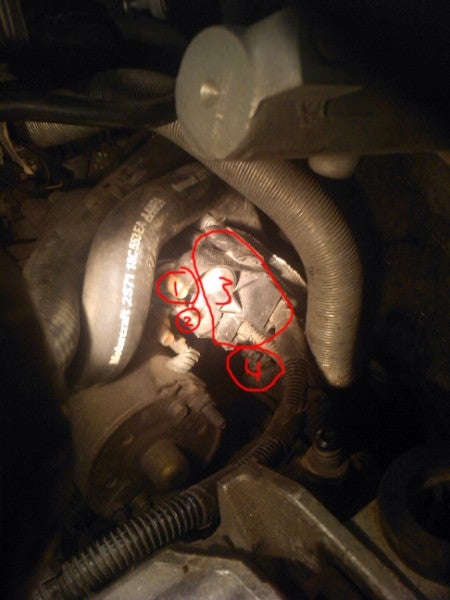 Find the first screw and unscrew it:

To find the second screw use your flashlight and shine it right down here: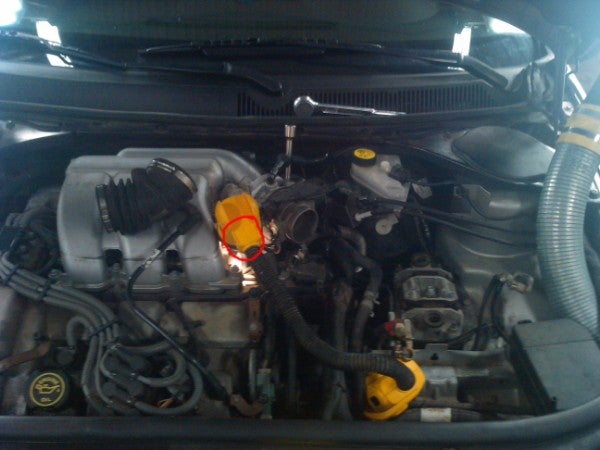 Then look down here: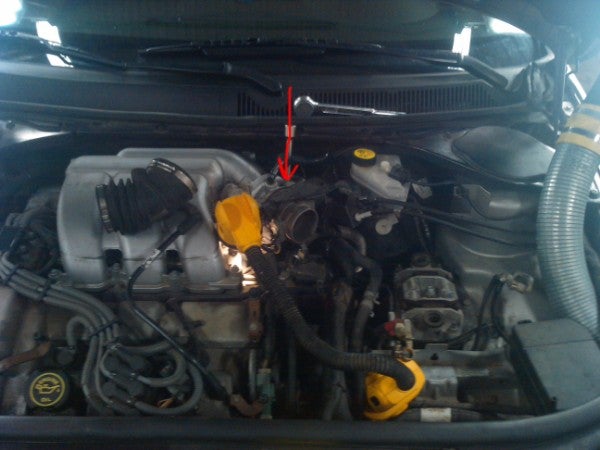 If you stick your hand behind the starter and move some hoses you should be able to see it.
Stick the extra long tool down there and start unscrewing it: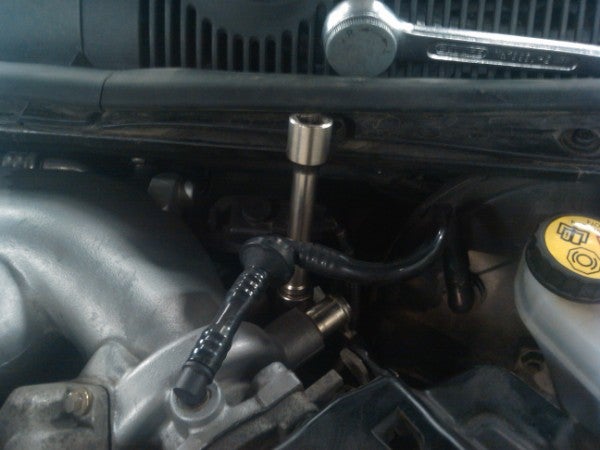 DO NOT DROP THE SCREWS! Use magnetic tools when possible or unscrew the last parts with your hands. It will be almost impossible to find them if they fall down.
Now try to get the starter out. If will be hard and some foul language will occur.
When you have the starter in your hand start unscrewing 1, make sure you have your cleaning tool (2):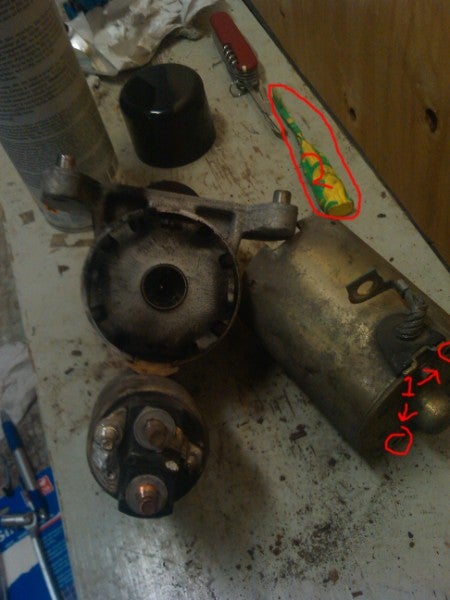 Clean out everything in there, dont leave any black stuff untouched. Use you cleaning spray!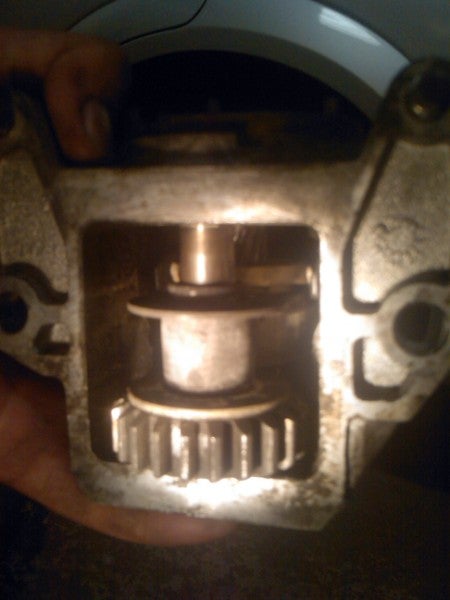 Dont forget to clean the planetary gears: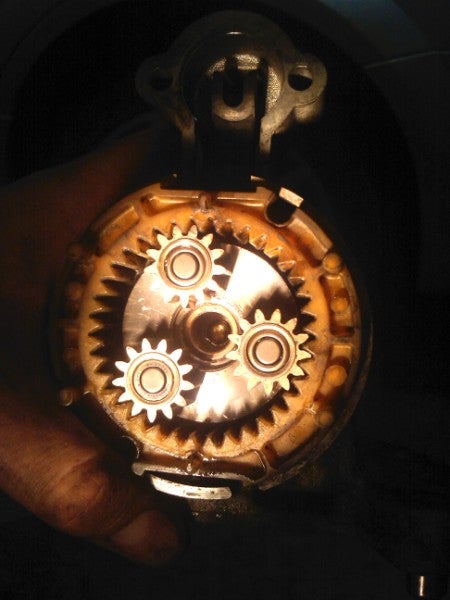 When done cleaning use heat resistant lubrication and smear it all over the metal parts, gears, sliding bars, etc. Just dont over-do it.
Do not lubricate the magnetic coil in the starter motor, do not lubricate the electronics or the magnets either.
Also try to disassemble the motor and clean it out with electronic cleaning spray, if you have some.
Now if everything is clean you can let it all dry then screw the starter back together and start the work with attaching it again.
To attach the starter just do the same thing you did when you removed it, but in reverse.
Make sure you dont drop the screws and use your flashlight alot!