Registrations
We now manually approve all new user accounts due to a large influx of spam bots. Accounts are normally approved within 48 hours.
If you need any help with using this Wiki, please ask here: TalkFord.com Wiki Submission Forum
Starter Button Addition
From www.FordWiki.co.uk
The Ford Mondeo hit our roads in 1993, and has consistently been a sales success. Now on its 4th incarnation, it remains a drivers favourite.
For more information, visit the Ford Mondeo forum on TalkFord.com, the definitive resource site covering all Fords from the present day to the 1970's.
---



Overview Guide

Ford Model:
Mondeo
Petrol/Diesel:
????
Estimated Cost:
????
Difficulty?
????
How long does this take?
????
Mk3 Starter Button Addition
Background
This does not replace the ignition system, just either adds to or replaces the final turn of the key to start the cars engine with a push button switch instead.
Parts Required
Single Pole Single Throw Relay.
Wire ( amount dependant on where & how your wiring the mod up )
Crimps ( 4x female spade, 1x ring at least, others may be required depending on your fitting method )
Push Switch ( if wanting it to fit on your dash without big mods then a mondeo boot release button & an airbag warning light unit cover can be used to make it look factory fit - ish )
Fitting
To Fit you need to connect the above parts up like shown in the following diagram.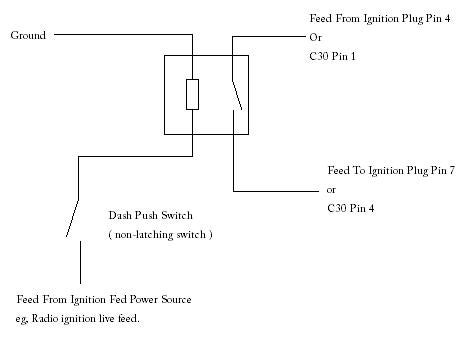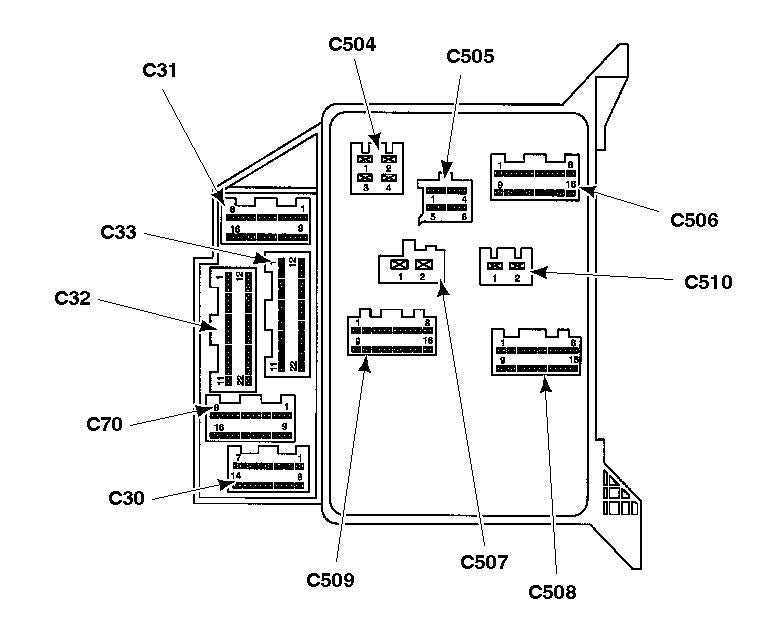 if your not wanting the key start to function then you need to replace the current feed in C30 pin 4 with the one from the relay & safely make safe & tie up the old connection out of the way
Things You Need To Be Aware Of
The Push Button bypass's the built in safety feature that protects the starter from being operated when the engine is already running ( this feature is built into the ignition barrel & locks out the starter position when used until the key is turned off & then back on again ) so make sure the starter button is in a location where its not going to be easily pressed during normal driving.