Registrations
We now manually approve all new user accounts due to a large influx of spam bots. Accounts are normally approved within 48 hours.
If you need any help with using this Wiki, please ask here: TalkFord.com Wiki Submission Forum
Rear Footwell LEDs
From www.FordWiki.co.uk
The Ford Mondeo hit our roads in 1993, and has consistently been a sales success. Now on its 4th incarnation, it remains a drivers favourite.
For more information, visit the Ford Mondeo forum on TalkFord.com, the definitive resource site covering all Fords from the present day to the 1970's.
---



Overview Guide

Ford Model:
Mondeo
Petrol/Diesel:
???
Estimated Cost:
???
Difficulty?
???
How long does this take?
???
Rear Footwell LEDs
Parts
Bulb holders - same as the front footwell bulb holders. Try eBay or your local scrappy! Lengths of different coloured wire Drill and bits LED bulbs (maybe wide angle 501 LED bulbs) Soldering iron and solder
Method
Split the wires to the front footwell lights and solder in two more lengths of wire, retaining the correct polarity Run the new wire down the inside trim of the car until you get to the desired location for the new lights Remove the plastic trim (careful as there are hidden screws and Ford plastic clips) Drill holes that are the right size for the bulb holders and put them in place Connect the wires and put the trim back in place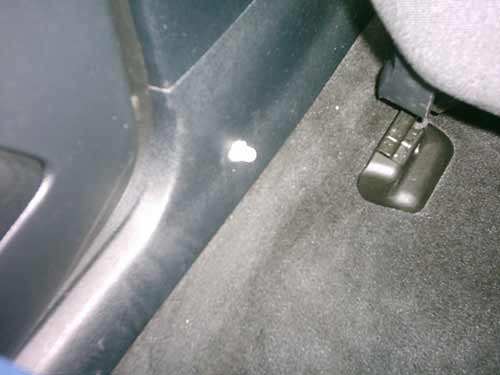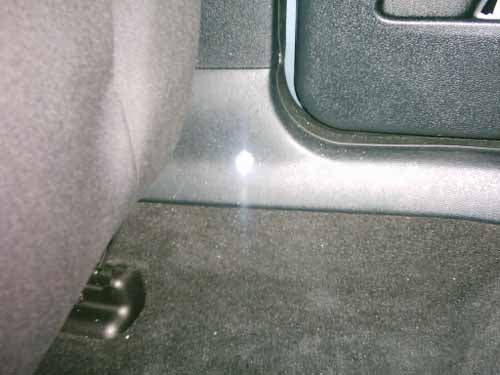 I put the holders here because I couldnt see a sensible or easy way of putting them under the seats. Besides, I tried them under the seats and I lost about 90% of the light. I'm thinking of putting some in the top of the rear quarter panel next...
All together, it took me about 15-20 mins a side. The hardest part is hanging upside down over the seats trying to split and join wires!