Registrations
We now manually approve all new user accounts due to a large influx of spam bots. Accounts are normally approved within 48 hours.
If you need any help with using this Wiki, please ask here: TalkFord.com Wiki Submission Forum
Dropping Rear Bumper Fix
From www.FordWiki.co.uk
The Ford Mondeo hit our roads in 1993, and has consistently been a sales success. Now on its 4th incarnation, it remains a drivers favourite.
For more information, visit the Ford Mondeo forum on TalkFord.com, the definitive resource site covering all Fords from the present day to the 1970's.
---

Courtesy of TalkFord.com
Author:
DaveST220
Ford Model:
Mondeo Mk3
Estimated Cost:
£80
Difficulty?
Easy
How long does this take?
1/2 day
Credit goes to DaveST220 who detailed how to fix this common problem on Pistonheads, and also thanks for allowing this to be reproduced here.
---
This has to be one of the most common concerns on here, the dropping rear bumper issue. We all know early ST220's don't suffer from this issue, Ford issued a TSB but people still say they have problems. After much digging i found out that Ford used to fit two foam supports. This is how my car came straight out of Genk :-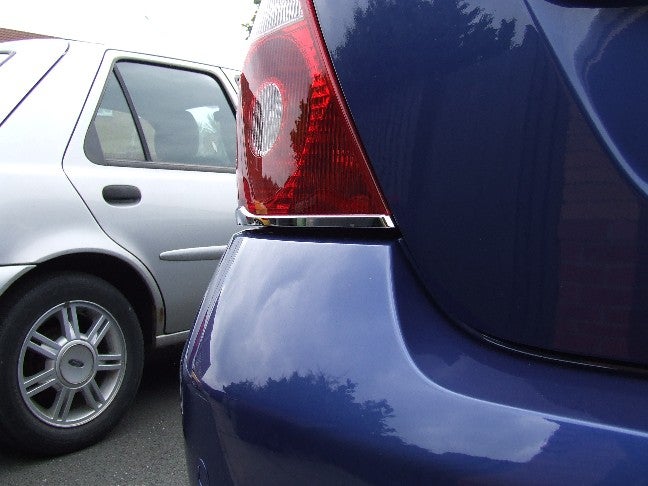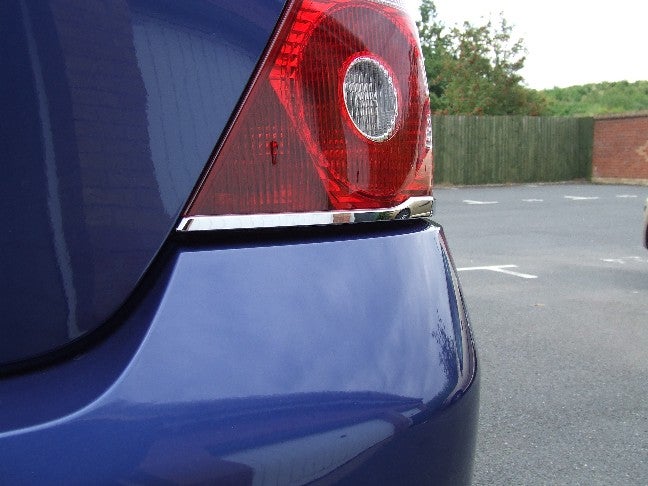 The gap had remained constant and no cracking was evident. However after reading about later cars well outside of the TSB window having the same issues i decided enough was enough and duly ordered FINIS 1300790 & 1300788(£36.89 + VAT each). It's worth noting that according to Ford's part system these are "Zetec S" parts and not ST220 parts-but early 220's had them fitted!!

First stage is to remove the bumper :-

(1) Remove 2 x TORX bolts in boot shut panel.
(2) Remove 1 x Philips screw & 1 x bolt head screw from arch liner, also remove bottom Philips screw and silver push on washer from arch liner.
(3) Slide arch liner out of the way to reveal 1 x Philps screw securing bumper to side bracket :-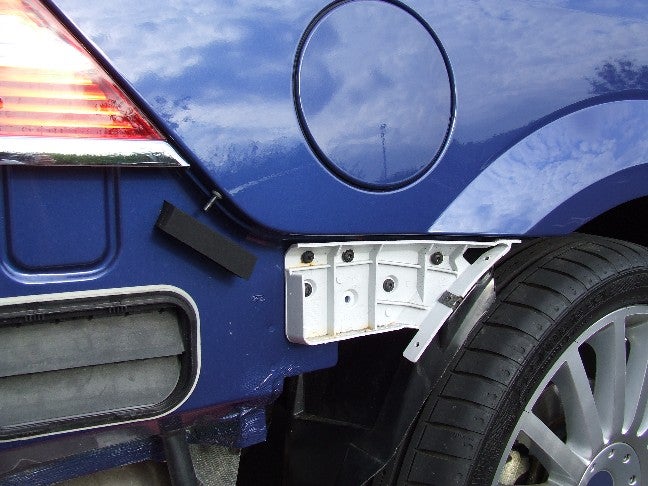 (4) Remove 5 x screws at bottom of bumper.
(5) Unclip bumper at sides and slide bumper back, it hangs on this central support :-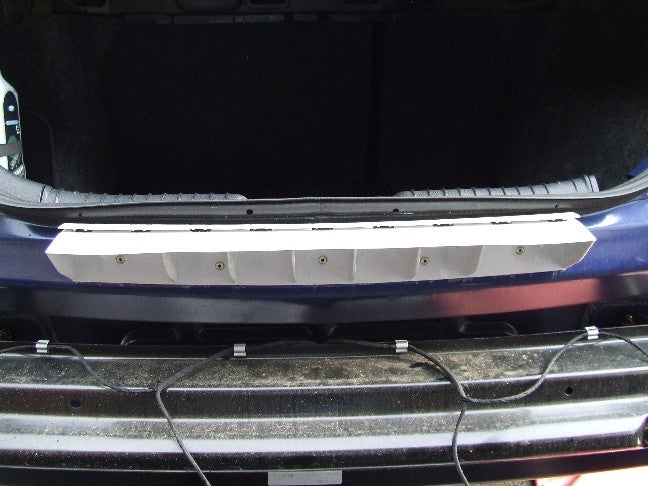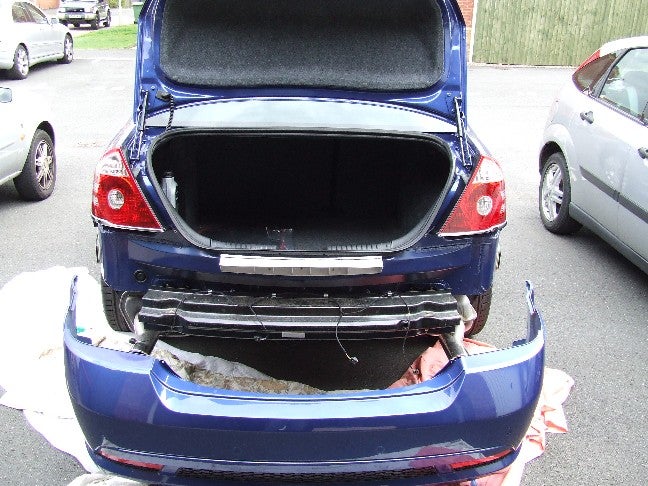 Next it's time to fit the foams, you will need strong PU adhesive(same stuff rear spoiler is bonded on with) :-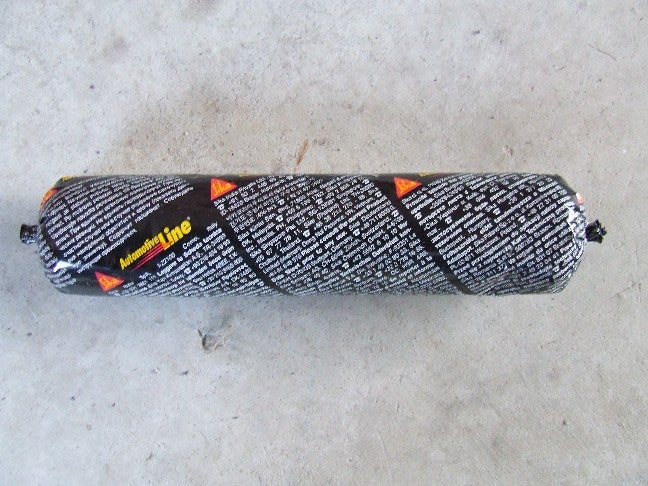 Secure the foams in place :-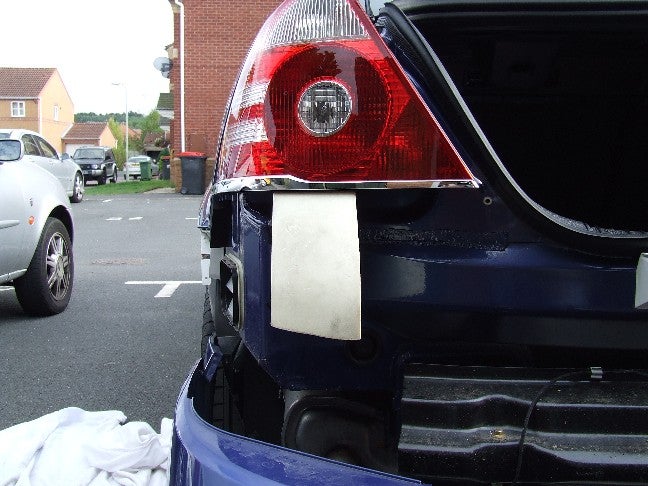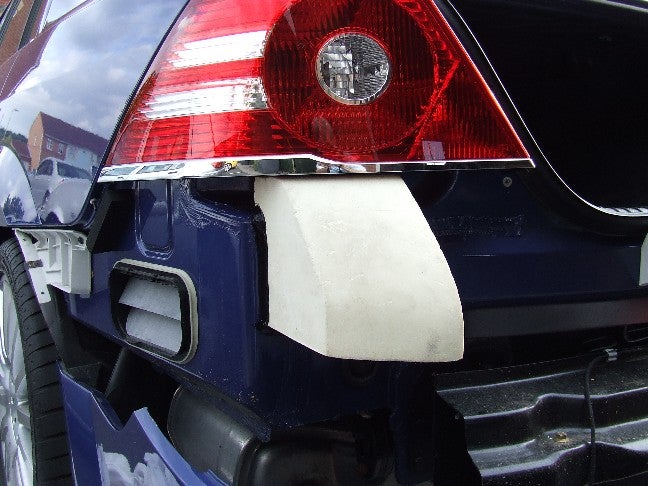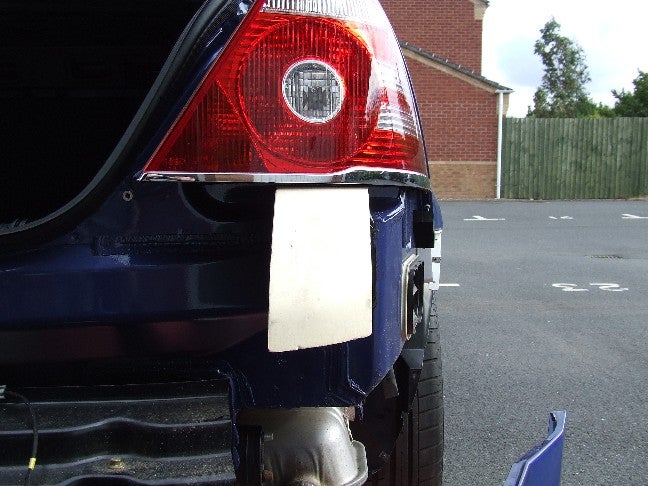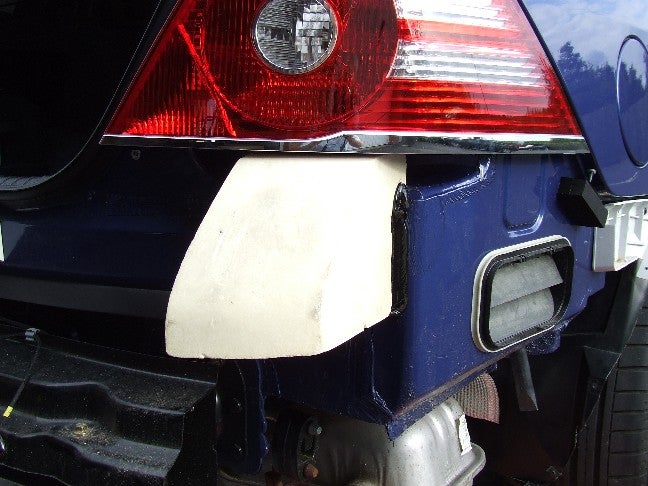 Bead the glue around the top edge and back of the foam block, push into place then bead a seam around it, here's some fitted from the factory :-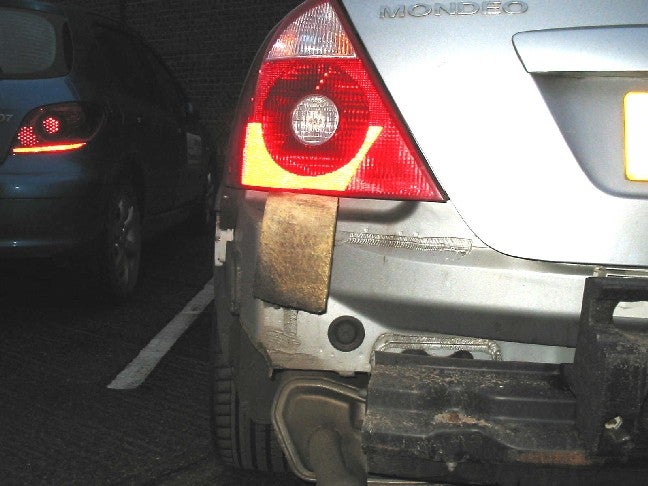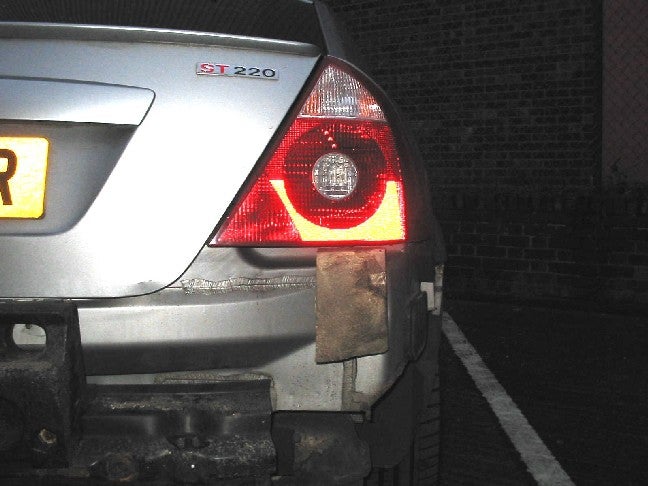 Job done :-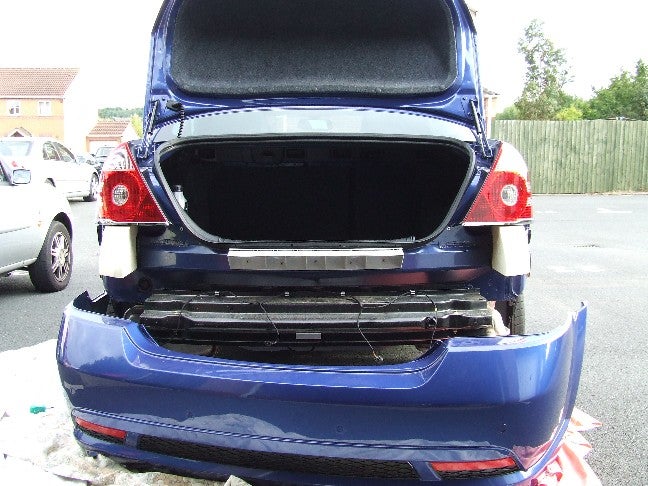 Let the PU go off(couple of hours) then refit the bumper, finished job has closed the gap right up and made the bumper more solid.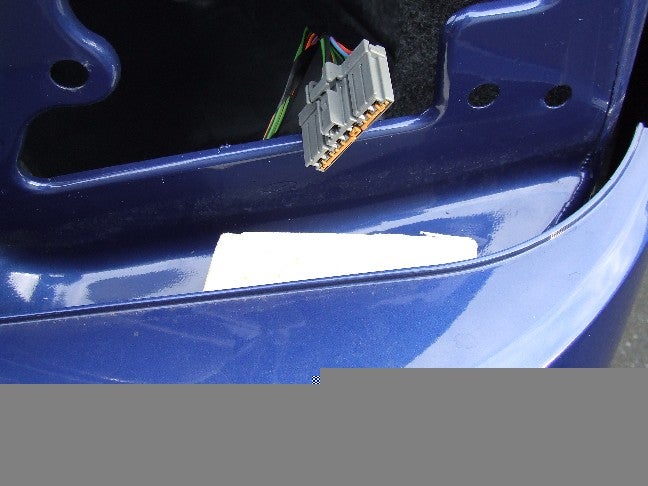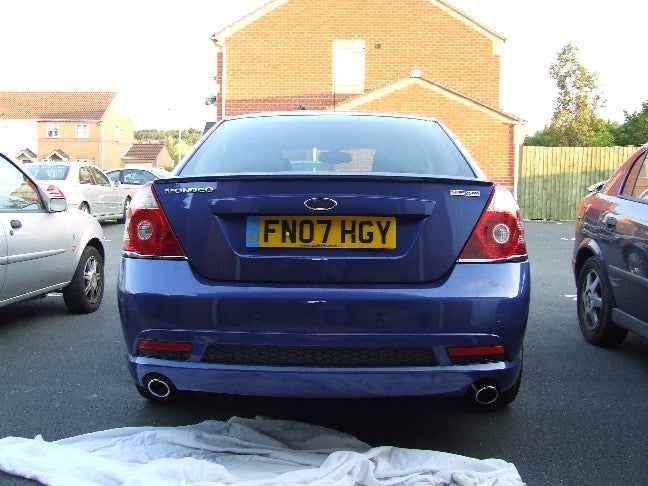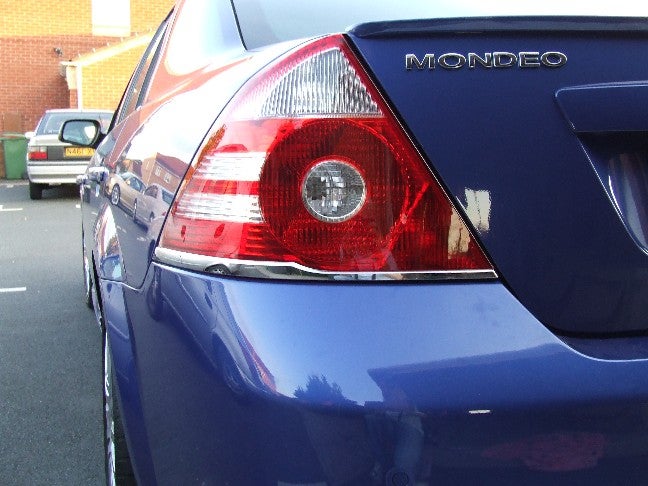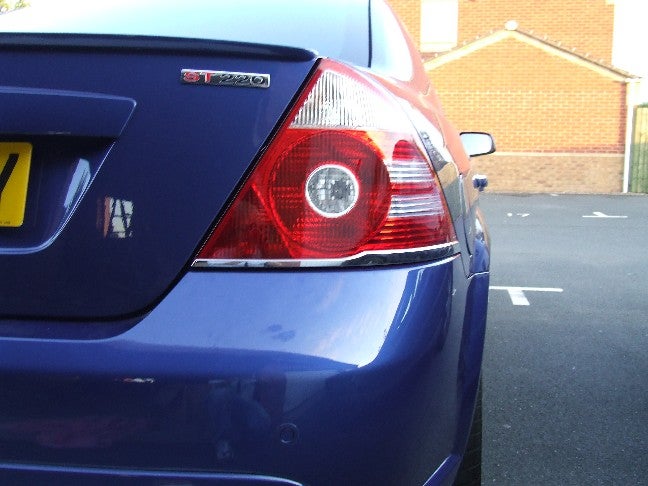 For the sake of a few quid i think it is worth it, i never had an issue with gap as all cars had one, however these blocks make the gap MUCH smaller!(about 4-5mm).Hope this helps some people out..........