Registrations
We now manually approve all new user accounts due to a large influx of spam bots. Accounts are normally approved within 48 hours.
If you need any help with using this Wiki, please ask here: TalkFord.com Wiki Submission Forum
Clock - Changing them to LED's
From www.FordWiki.co.uk
The Ford Mondeo hit our roads in 1993, and has consistently been a sales success. Now on its 4th incarnation, it remains a drivers favourite.
For more information, visit the Ford Mondeo forum on TalkFord.com, the definitive resource site covering all Fords from the present day to the 1970's.
---



Overview Guide

Ford Model:
Mondeo Mk3
Petrol/Diesel:
All
Estimated Cost:
????
Difficulty?
Easy
How long does this take?
????
How to Install LEDs into Ford Mondeo Mk3 Clock.
Items & Tools Required:
Clock
Soldering Iron with small tip
Fine Solder
Solder Sucker (Optional)
Tweezers (or borrow the wife's/girlfriends)
LEDS - Type to be confirmed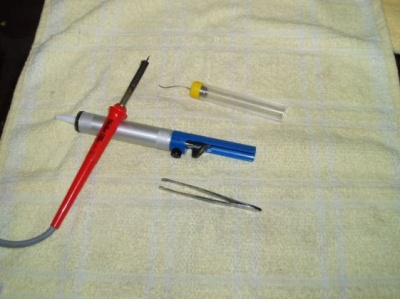 1) Firstly you need to disassemble the clock, to be honest this is probably more difficult than actually soldering the new LEDs into position. You need to GENTLY prize apart the 4 lugs that hold the switch together and separate the switch into its 2 halves.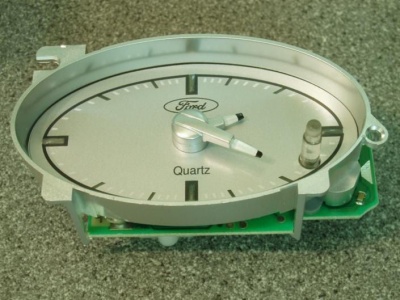 2) Then you need to GENTLY lever the needles away from the clock face, I used a small spoon. Then unclip the clock face.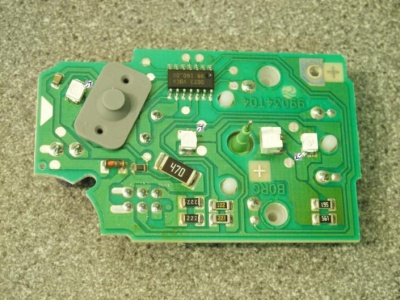 3) Solder the 4 replacement LEDs into position and re-assemble and test, you should have a clock which looks similar to the one below.