Registrations
We now manually approve all new user accounts due to a large influx of spam bots. Accounts are normally approved within 48 hours.
If you need any help with using this Wiki, please ask here: TalkFord.com Wiki Submission Forum
ARB Bush Replacement
From www.FordWiki.co.uk
---



Overview Guide

Ford Model:
Mondeo Mk3
Petrol/Diesel:
????
Estimated Cost:
?
Difficulty?
?????
Source
TalkFord.com

Use a 1/2" drive ratchet with a 13mm socket to remove the single bolt and then a large screwdriver to prise the bracket of (this is a bit of a fiddle).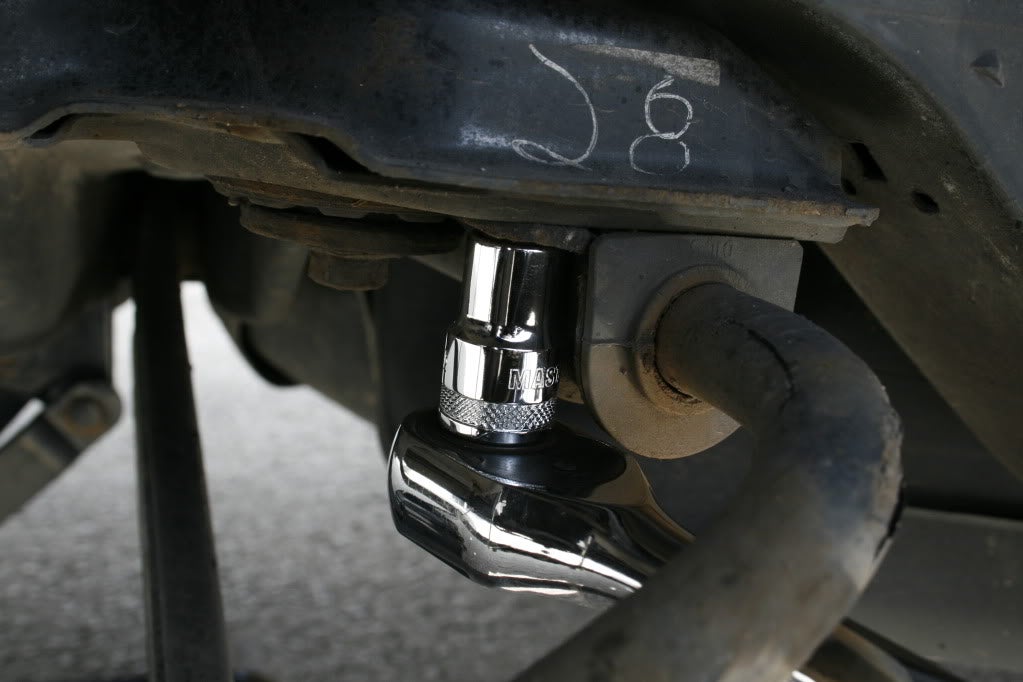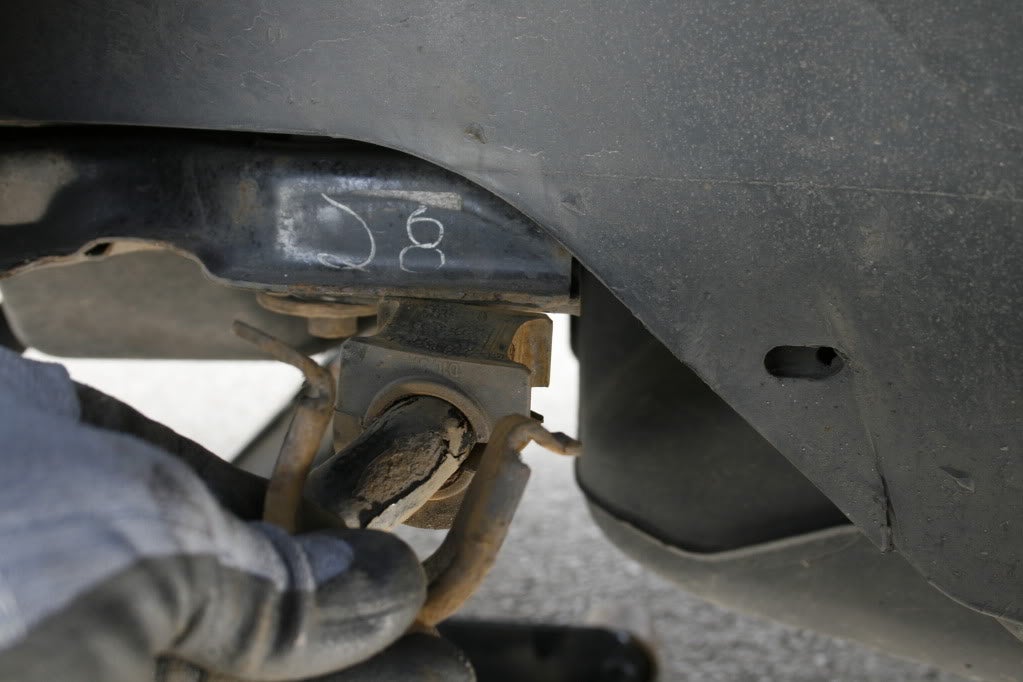 Next just swap the bushes (WD40 should not be used as a lubricant as it can be corrosive to rubber) and put everything back as you found it and job should be done!