Registrations
We now manually approve all new user accounts due to a large influx of spam bots. Accounts are normally approved within 48 hours.
If you need any help with using this Wiki, please ask here: TalkFord.com Wiki Submission Forum
Rear electric windows - Retro Fit
From www.FordWiki.co.uk
The Ford Mondeo hit our roads in 1993, and has consistently been a sales success. Now on its 4th incarnation, it remains a drivers favourite.
For more information, visit the Ford Mondeo forum on TalkFord.com, the definitive resource site covering all Fords from the present day to the 1970's.
---



Overview Guide

Ford Model:
Mondeo
Petrol/Diesel:
Both
Estimated Cost:
????
Difficulty?
Easy/Medium Skills
How long does this take?
About 3Hrs
After having the parts for the last few weeks, finally got round to fitting them onto the car. With the help of Compuwiz_uk we manage to change them this morning before the weather changed.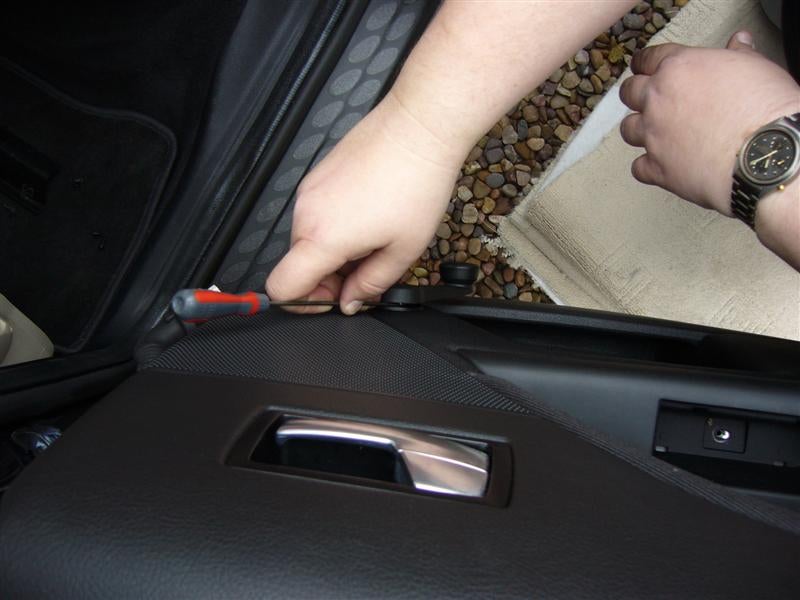 On this pic we are removing the winder handle for the window.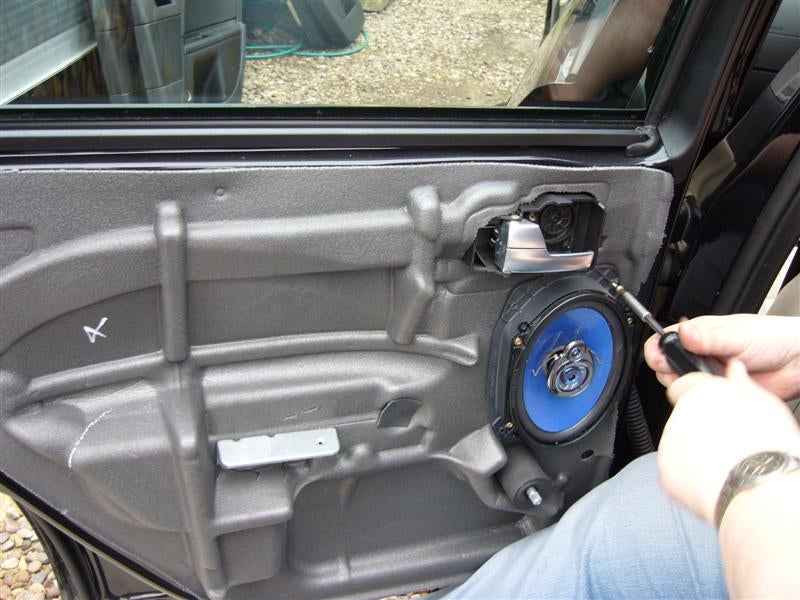 On this pic we have the door card off & we are in the process of removing the speaker mount from the door.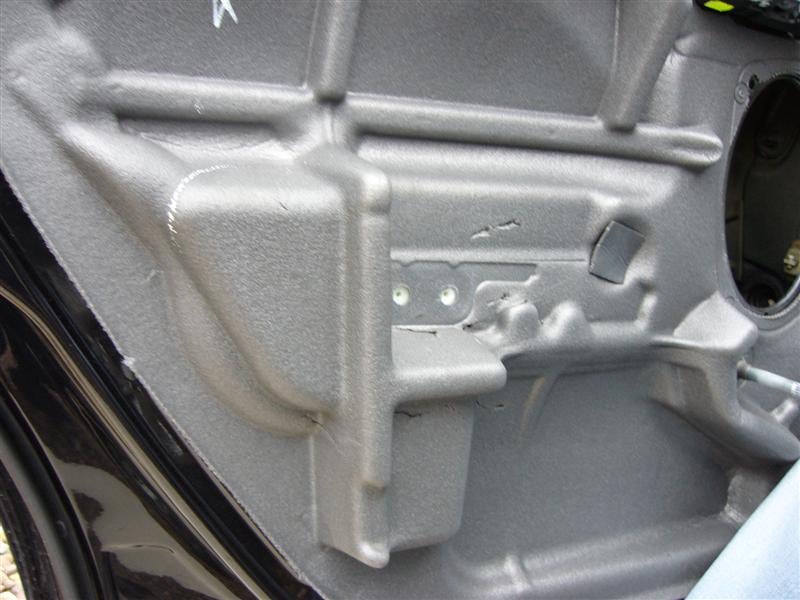 The Internal Door handle mount has been removed. This is so we can have access to the inside of the door.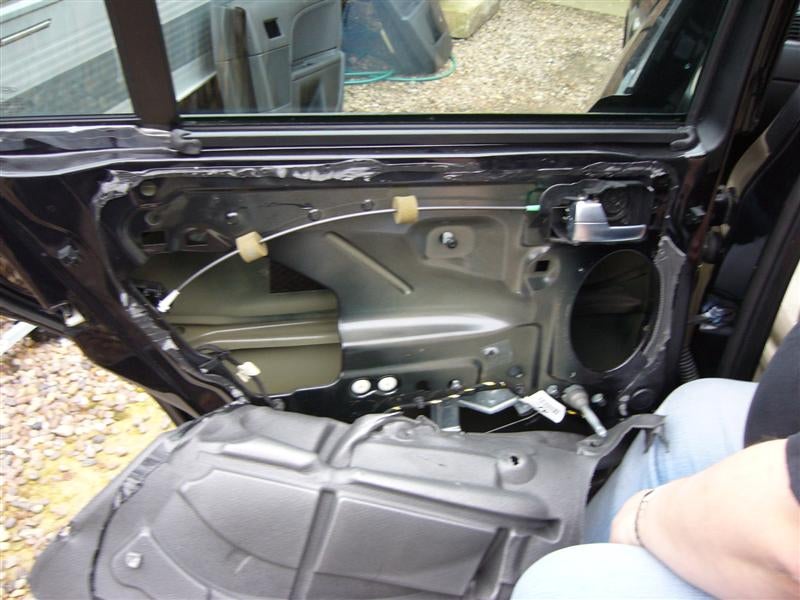 On this we are about to remove the manual winder from the door.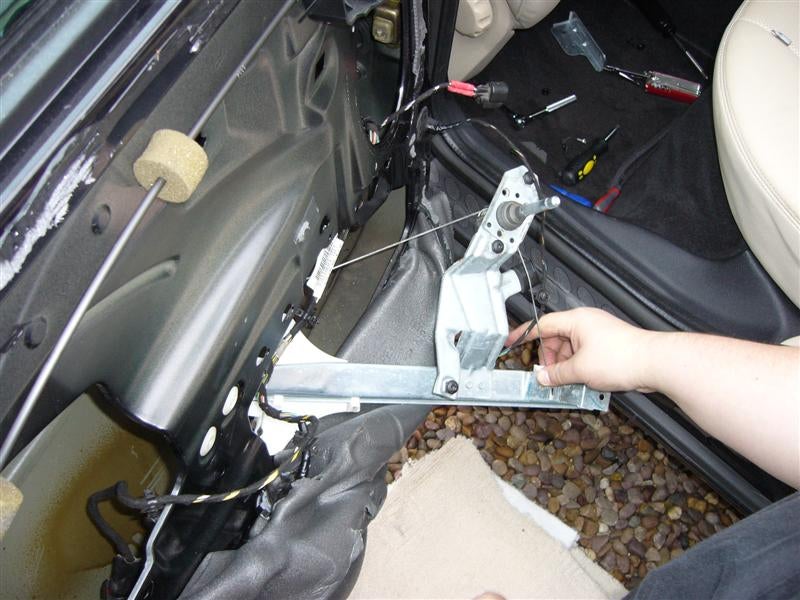 Here is the winder coming out. It's a real pig of a job to do. The Electric unit going in is a lot easier.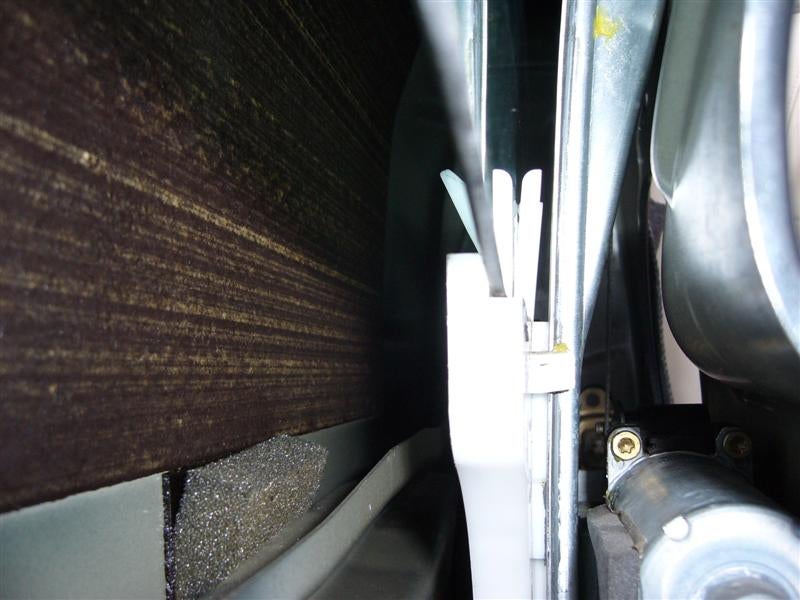 This is showing how the window is held in, just with a plastic clip, once in the window does not move.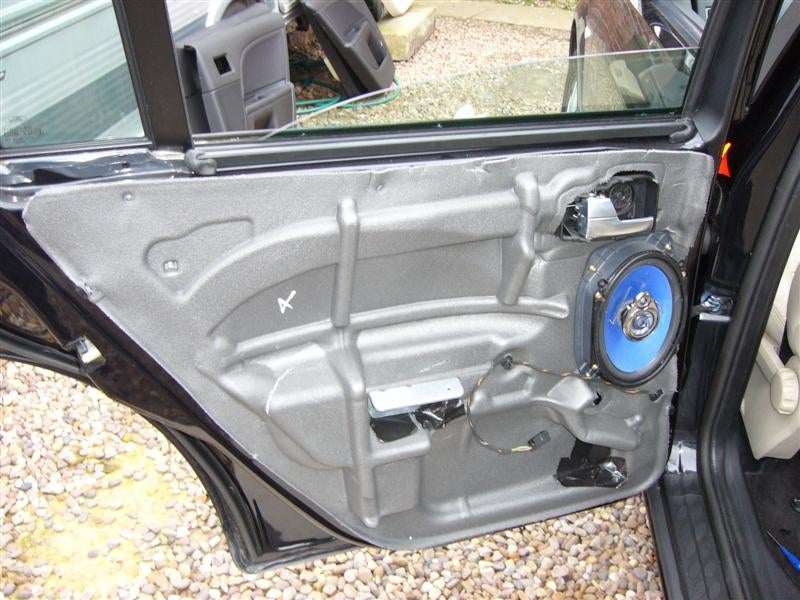 This is showing everything back in place now just the door card to go back on.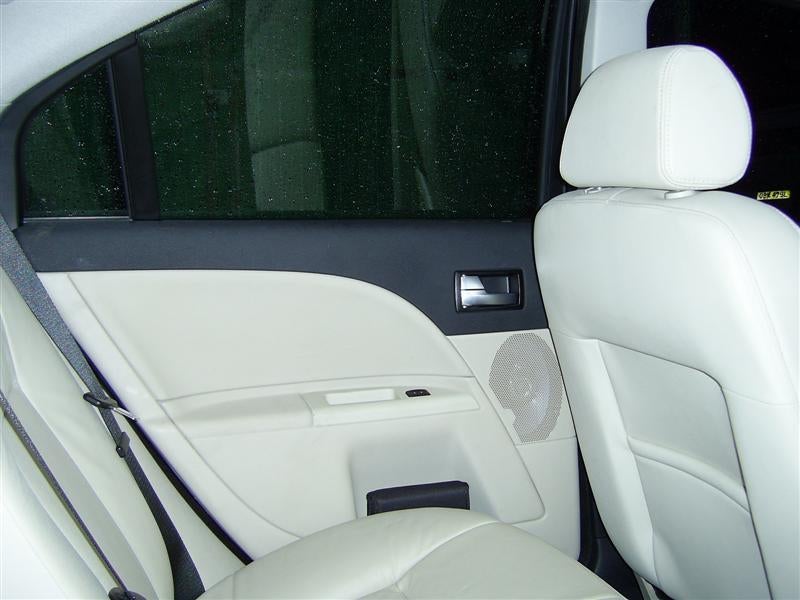 Here is the completed door.

Parts needed to do this little mod are:
Both rear door electric windows winder units & both rear door looms. Also 4 door cards that have the openings for electric windows, the driver's windows switch & switches for the rear windows.
I also got hold of the driver's loom thinking that I might have to change that over as well. Turned out that I didn't need it after all. All of the wiring was in place.
This mod applies to MK3 LX facelift models. Owing to Ford cost cutting, on the LX the electric windows were deleted as an standard item, but you could have them fitted as an option if you wanted them at £260.
Time to fit door cards all round & change over the winders: about 3hrs.