Registrations
We now manually approve all new user accounts due to a large influx of spam bots. Accounts are normally approved within 48 hours.
If you need any help with using this Wiki, please ask here: TalkFord.com Wiki Submission Forum
Automatic boot opening Mondeo Mk3
From www.FordWiki.co.uk
Towbar fitting
Automatic boot opening
First thing first you will need a pair of compression spring. I've ordered mine online from www.industrial-springs.com, stock number ST51740. Alternativelly you can find them by dimensions: Dh Min. hole 19.05 mm Dd Max shaft 9.52 mm L0 Free length 114.30 mm R Spring constant 11.20 N/mm S1 Optimal service life at F1 28.58 mm L1 Length at F1 85.73 mm F1 Force in N at S1 320.00 Sn Max travel 53.72 mm Ln Max loaded length 60.58 mm Fn Max force 602.00 N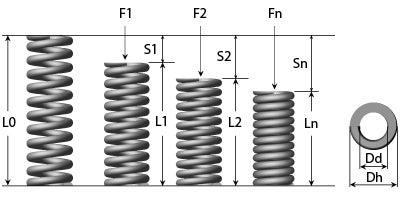 Required tools : flat head screw driver, G-clamp, 2xcompression springs, 2 heat shrink tubes (20mm diameter) Step 1: Remove boot gas struts by pulling back the retaining clasp. carefull not to remove it completely, just pull them backwards and slide them towards the end.