Registrations
We now manually approve all new user accounts due to a large influx of spam bots. Accounts are normally approved within 48 hours.
If you need any help with using this Wiki, please ask here: TalkFord.com Wiki Submission Forum
Difference between revisions of "Automatic boot opening Mondeo Mk3"
From www.FordWiki.co.uk
---
Revision as of 18:53, 23 May 2011
Towbar fitting
The Ford Mondeo hit our roads in 1993, and has consistently been a sales success. Now on its 4th incarnation, it remains a drivers favourite. For more information, visit the Ford Mondeo forum on TalkFord.com, the definitive resource site covering all Fords from the present day to the 1970's.
Automatic boot opening
First things first you will need a pair of compression spring. I've ordered mine online from www.industrial-springs.com, stock number ST51740. Alternatively you can find them by dimensions : Dh Min. hole 19.05 mm Dd Max shaft 9.52 mm L0 Free length 114.30 mm R Spring constant 11.20 N/mm S1 Optimal service life at F1 28.58 mm L1 Length at F1 85.73 mm F1 Force in N at S1 320.00 Sn Max travel 53.72 mm Ln Max loaded length 60.58 mm Fn Max force 602.00 N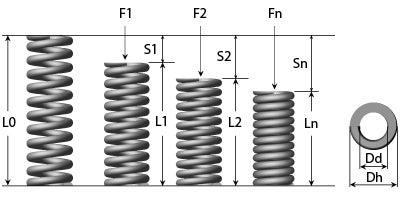 Required tools : flat head screw driver, G-clamp, 2xcompression springs, 2 heat shrink tubes (20mm diameter) Step 1: Remove boot gas struts by pulling back the retaining clasp. Careful not to remove it completely, just pull them backwards and slide them towards the end. One gas strut is not powerful enough to sustain the tailgate so careful not to get hurt.
Step 2: Once removed the gas strut use a G-clamp to hold it tight.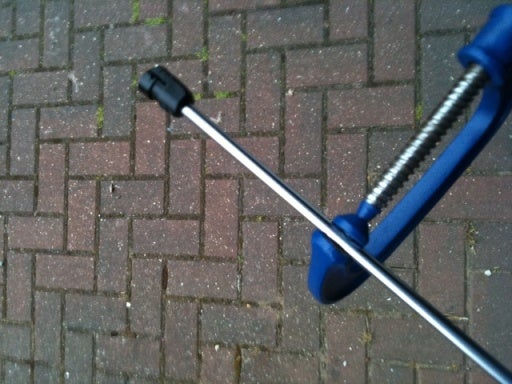 Step 3: Use a tubular shaped tool that would fit the hole in the head of the gas strut ( I've used the handle from a set of Allen keys).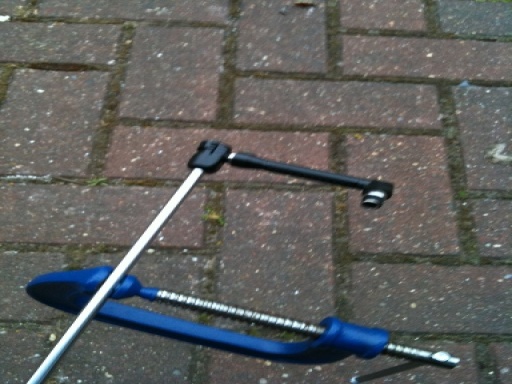 Unscrew the head.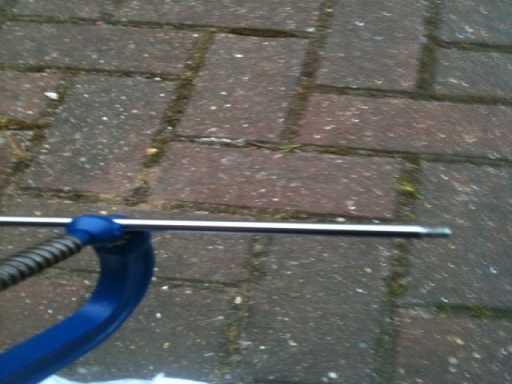 Step 3: Fit the compression spring and the heat shrink tube.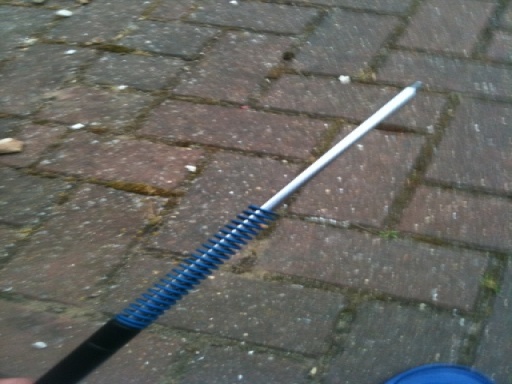 Step 4: Screw back the head of the gas strut.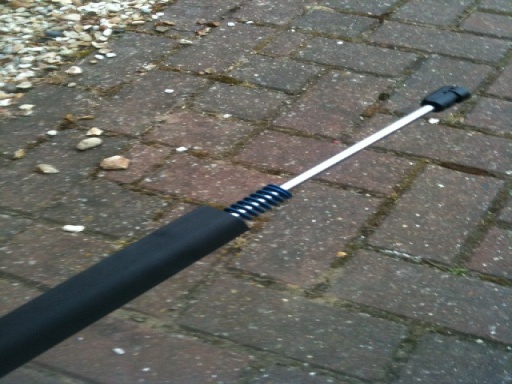 Step 5: Fit the gas strut on the tailgate and use a lighter to shrink the tube.