Registrations
We now manually approve all new user accounts due to a large influx of spam bots. Accounts are normally approved within 48 hours.
If you need any help with using this Wiki, please ask here: TalkFord.com Wiki Submission Forum
Door Handles - Removal Of Exterior
From www.FordWiki.co.uk
The Ford Mondeo hit our roads in 1993, and has consistently been a sales success. Now on its 4th incarnation, it remains a drivers favourite.
For more information, visit the Ford Mondeo forum on TalkFord.com, the definitive resource site covering all Fords from the present day to the 1970's.
---



Overview Guide

Ford Model:
Mondeo
Petrol/Diesel:
Both
Estimated Cost:
????
Difficulty?
Easy Skills
How long does this take?
About 10 mins per door
How to Remove MKIII Exterior Door Handles
Method
The job should take about 10 mins per door to do.
1: Remove the cover cap from the edge of the door. This will give you access to the adjustment screw.
2: Pull the handle out to the full extent & unscrew until the handle remains extended. ( see note 1 below )
3: Remove the rear part of the handle, this will just lift out.
4: Pull back the handle towards the rear of the car & then pull outwards. The handle will now come free.
5: Refitment is reverse of the above.

note 1 - make sure you dont undo the screw too much as this will reverse the pin that holds the latch internals & cause problems for refitting - 2 turns should be more than enough for the internal pin to do its work & hold the latch mechanism open - this is why its important to check that the internal mechanism is being held properly & the exterior handle is loose before you remove the exterior handle.
should you have problems with refitting due to the pin not doing its job & letting the internal lever loose inside the door after the handle is removed then fishing wire or similar made into a loop can be used to poke through the hole in the door & onto the internal lever & pull it back allowing the external handle to be refitted properly again, the only other way is to remove the door card & the upper section of the internal weather seal & push the lever manually & refit the handle that way.
Pictures
The following pictures shows:
The Adjustment Screw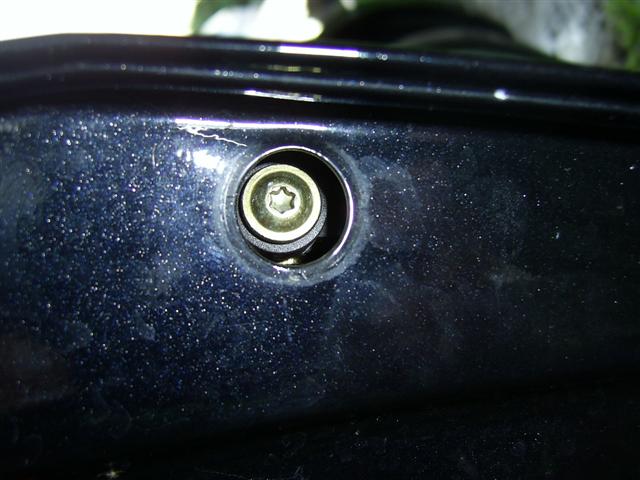 The Handle Removed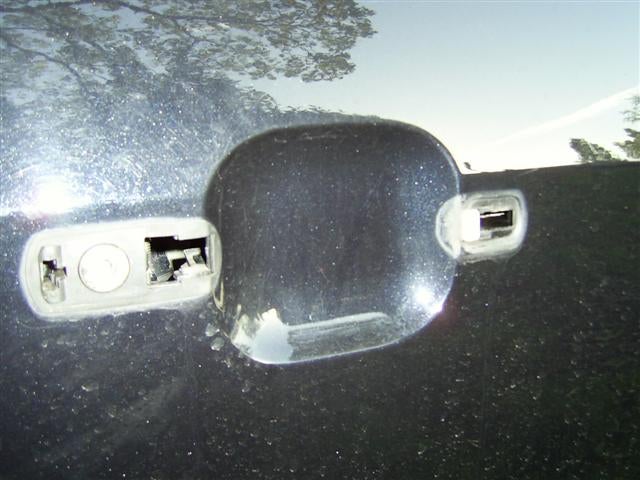 The Handle Re-fitted.